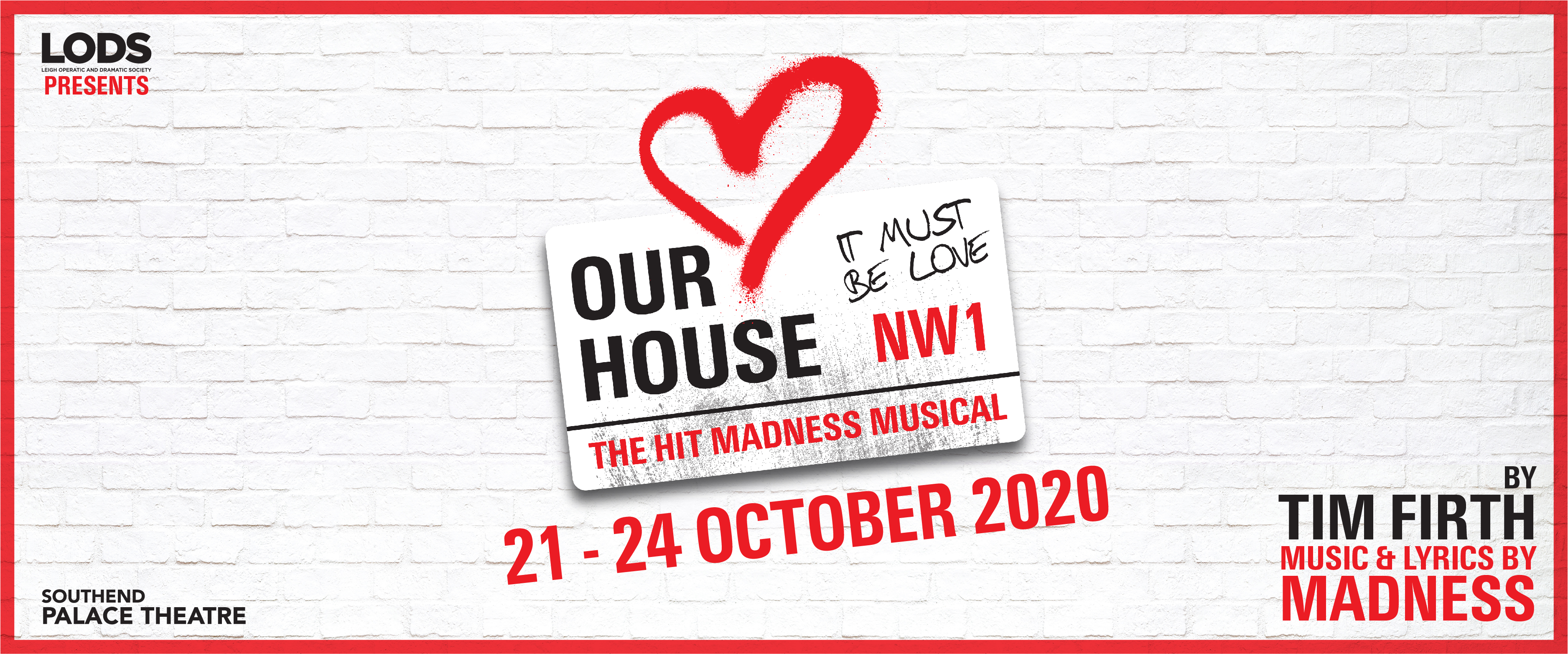 OUR HOUSE: MADNESS THE MUSICAL!
Revolving around the music of British band, Madness, Our House follows the story of London lad Joe Casey. On the night of his sixteenth birthday, an over-excited Joe takes Sarah, the girl of his dreams, out for a romantic evening. On a whim, he breaks into a new building development near his house to show Sarah the view over North London. When the police come, Joe faces a tough decision: to run, or give himself up. It is at this point that the story splits in two as we follow the fortunes, and misfortunes, of Good Joe and Bad Joe.

Featuring:
"Our House"
"It Must Be Love"
"Baggy Trousers"
"Driving in My Car"
and LOADS more MADNESS Hits!
NEW DATES: Wed. 4 May – Sat. 7 May 2021* subject to change in the instance of social distancing updates
Have a sneak peek at images taken behind the scenes at our rehearsals for Our House, and any details on our Cast & Crew members, by CLICKING HERE.
To keep up to date with other news and all things LODS, follow us on our socials:
CURRENTLY: STUCK IN OUR HOUSE!
We are delighted to announce that our production of OUR HOUSE has been rescheduled to go ahead May 2021*, following the closure of British Theatre as a consequence of the Covid-19 outbreak. *(subject to any future social distancing changes)
Our wonderful cast and crew are looking forward to putting on this production for you and in the meantime are bringing you all the Madness fun, from the safety of our own homes. Watch our BAGGY TROUSERS music video, below.
Stay safe and LODS of love to you all.
If you have any queries regarding existing tickets, booking tickets or any other general questions, please feel free to contact us: